Office Movers
Whether you're downsizing or upgrading your office or plant, each office move struggles with the same thing: learning how to balance an office relocation while still operating their business efficiently.
That's why it's important for a business to choose office movers and an office moving company with over 57 years of experience , like Golden West Moving Systems.
Since 1964, we've been offering cost-effective, secure and efficient moving and storage services for any business' next relocation.
Our goal? We want to move you as quickly and smoothly as possible to help keep your business running regularly with minimal disruption and zero downtime.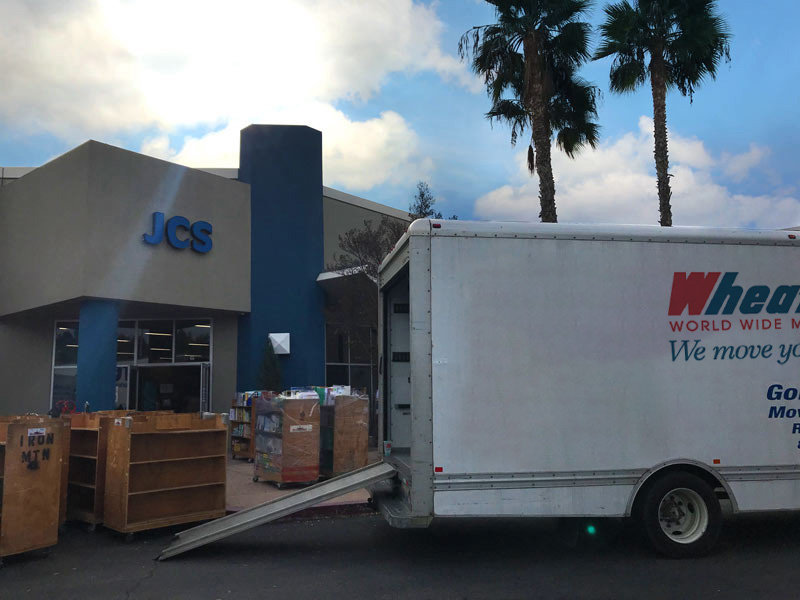 Office Moving Services
We have years of experience helping businesses all over Riverside relocate.
The professional office moving services we provide include:
Warehousing & Distribution
Asset Management
FF&E Services
Project Management
Records Management
We've managed a ton of office moves since 1964, so we're prepared for anything you need to us to pack or haul.
Our team of professional movers and packers are licensed and insured.
Additionally, they go through training to become specially certified in handling fragile equipment and furniture.
You can be sure that your electronics equipment, sensitive office documents and large, bulky furniture are in safe hands with us.
We swiftly and carefully pad and pack your furnishings and equipment and load them carefully onto our trucks.
We also offer free disassembly and assembly upon request.
Office Moves We Handle
Golden West Moving Systems is state and federally licensed to move businesses not only within Riverside but all over California and across the country!
As office movers, we handle various moves including:
Branch office and large corporate relocations, or small business relocations. No commercial job is too small or too large for us to handle.
Industrial relocations.
Moving a home office into an office space or vice versa.
Long distance or local moving services. In or out of California, we are part of a nationwide network of 400 agents with the capability to help you move your plant or office anywhere in the country.

Tips for Choosing a Safe and Reliable Mover
Here are some questions to keep in mind when trying to find a reliable mover:
Are they licensed? Ensure the moving company you choose has both federal and nationwide licenses. There's nothing worse than choosing a company that can't protect your stuff.
Are they insured? Unfortunately, accidents happen, and you should be reimbursed if it does. Choose a company that you can trust will do the right thing with valuation details.
Are they providing estimates? Hold on to a copy of your provided moving estimate and ensure the company you've chosen sticks by their word.
Is there more that you need? If there are additional services you require, you should be able to contact your moving agent right away. Life happens.
What do their reviews say about them? Regardless if the organization makes a mistake, it's how they handle the situation after that speaks volumes about them.
 Get a Quote Now
Since 1964, we've been able to give our customers high-quality moving and storage services with exceptional customer care.
Golden West Moving Systems is strongly dedicated to their community and treats every move with respect and efficiency.
For more information regarding our office moving services, fill out our free online quote form or feel free to contact us at (951) 784-2400.